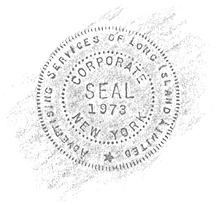 Advertising Services of Long Island Quote Request

Advertising Services of Long Island, Ltd. is the only online print supplier with a Direct Connection to many large print companies. The quality and expertise provided by Advertising Services is unsurpassed. All products are produced by professional printing companies with more than 25 years of experience in printing, publishing, and customer service.

If you have a product to print, we can print it! For items not available online, please use the online form below simply fill out the boxes with your specifications or you can type your specifications in the Job Description Box.
All specifications below will effect your quote. Job Description , Number of pages, Quantity, Size, Stock, and Color are necessary for any quote.

If you don't want to use the online form you can Phone, Fax or E-Mail your specifications,
Phone/Fax: 1-631-846-8067 E-mail QUOTE, in any case we will respond shortly.





Check and Compare our Prices to Theirs and Take a Look at Advertising Services for Your Next Printing Project on...




I understand that my privacy will be protected.
Advertising Services Ltd. will not share my information with any outside vendors.
But Advertising Services may keep me posted by E-mail of their specials, prices, and services.
---
About Us
|
Contact US
|
Usful Links
(c) Copyright 1973-2023 Advertising Services
167 Pineview Lane, Coram, New York 11727 | Phone 631-846-8067